Procedure of the Month – Injectables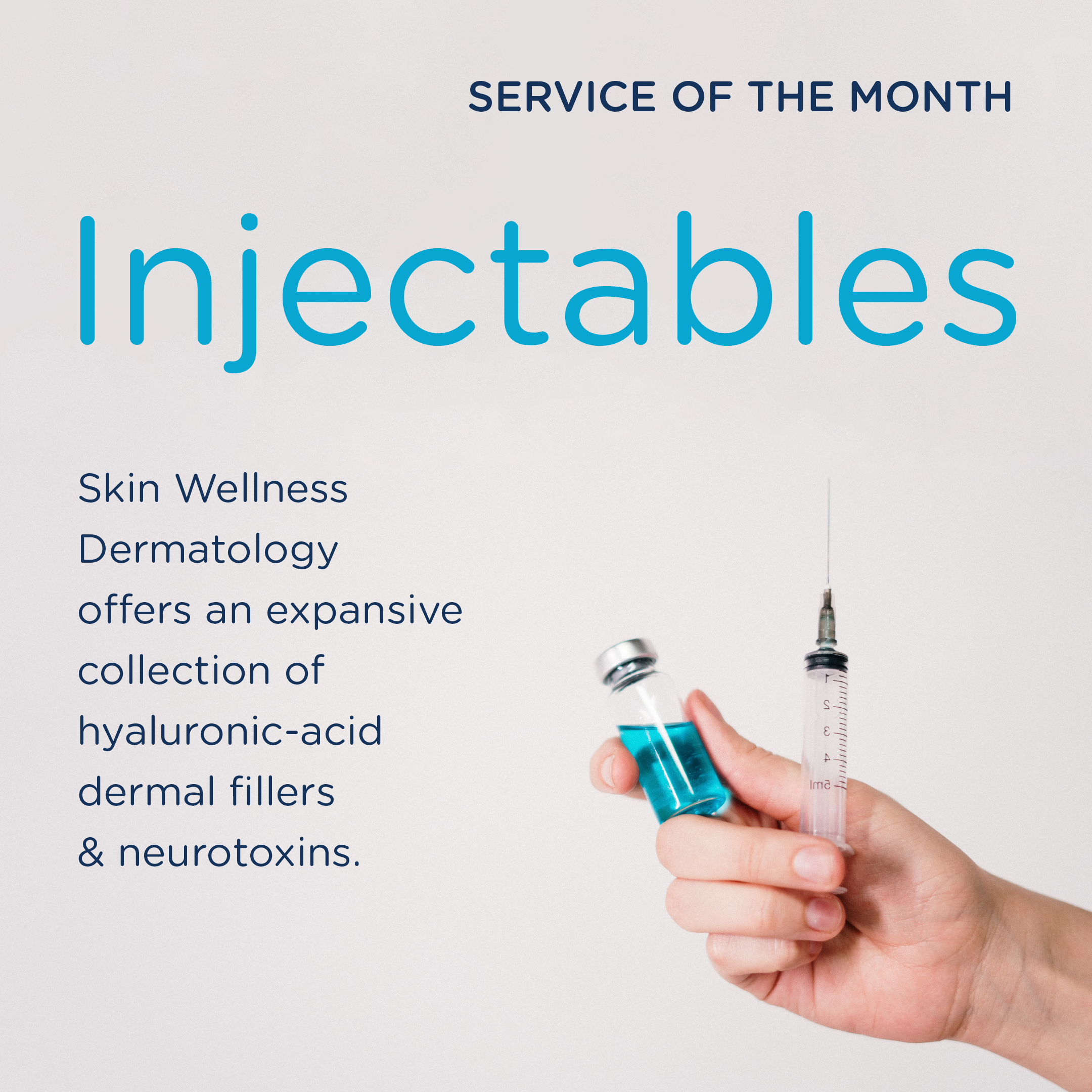 The spotlight procedure for May is Injectable Treatments.
Skin Wellness Dermatology offers an expansive collection of hyaluronic-acid dermal fillers and neurotoxins.
Fillers and injectables are two of the most popular and loved dermatology services out there – not surprisingly so. These services are affordable, accessible, and have minimal side effects over downtime. At the same time, they can take years off your face, smoothen the skin, and make expression lines appear less visible.
Dermal fillers are used in treatments to replace lost volume, fill out thin lips & smooth lines, and reduce signs of aging – without surgical treatment. On the other hand, neuromodulators or neurotoxins ("Toxin") are used to temporarily limit the range of motion of the muscles around the area where it is injected. In turn, this can make fine lines and wrinkles less visible and can prevent them from deepening with facial expressions.
Learn More Here: https://skinwellness.com/learn/new-year-new-you-dermal-fillers-injections/.