Procedure of the Month: VI Body Peel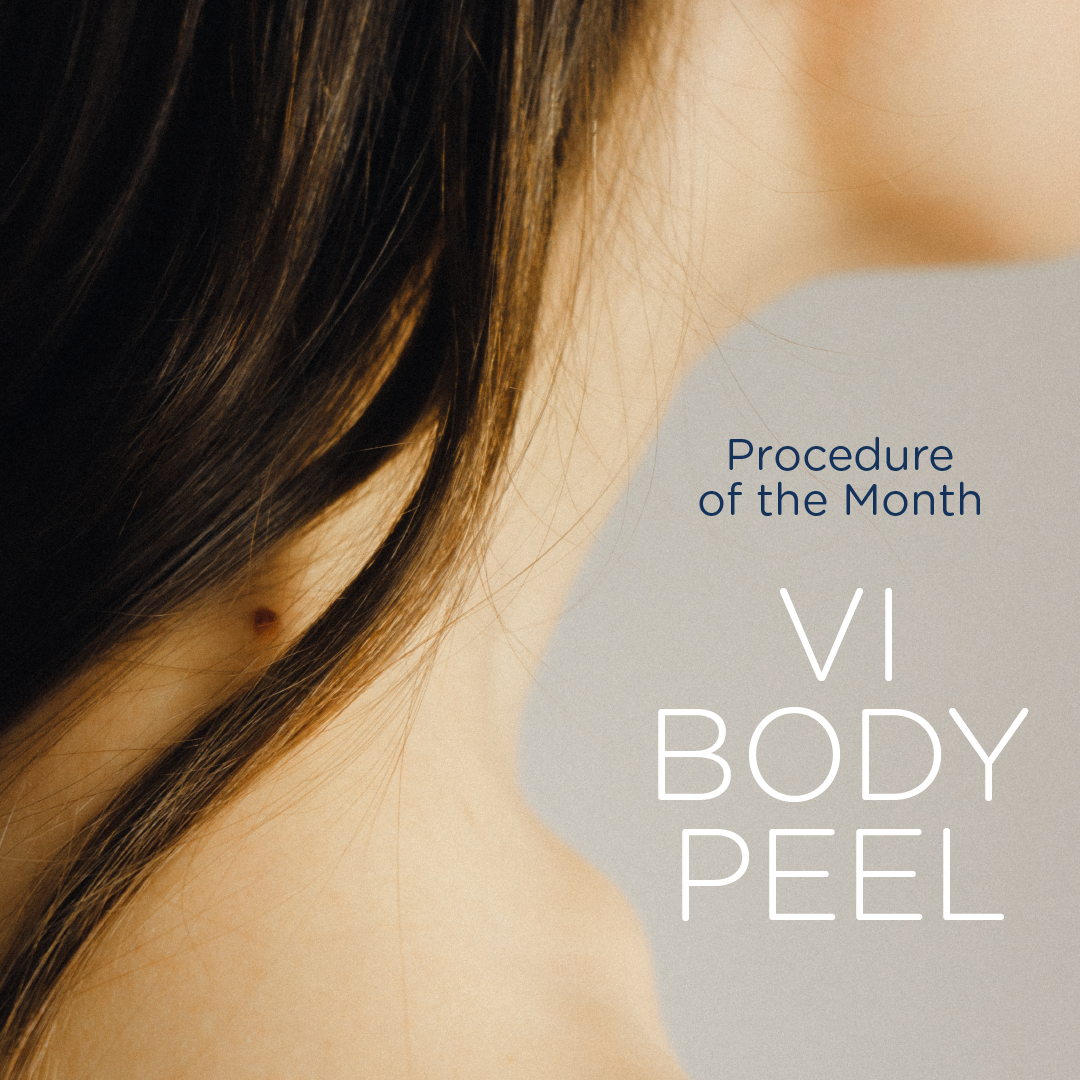 VI Body Peel is our newest addition to our collection of peels. This is the first and only professional grade body peel for all skin types and tones.
VI Peel Body features a unique blend of AHA's, TCA, and Conditioning Agents.  Safe for Fitzpatrick I-VI, this painless body peel addresses multiple conditions, is safe for all body parts, easy to use, and will show visible peeling post treatment.
For Skin Concerns
Pigmentation
Body acne
Surgical scars
Stretch marks
Product Benefits
Exfoliates and helps diminish pigmentation and textural damage to restore skin to its natural health
Effectively penetrates damaged areas
Promotes rapid cell turnover
How it Works
First-of-its-kind, non-invasive, and pain-free. VI Peel Body treatments stimulate anti-aging collagen and increase cellular turnover. It helps address troubled areas to reveal smoother, more radiant skin in just one treatment
Why it Works
The skin on the body is 2-3 times as thick as the skin on the face. VI Peel has created a unique proprietary ingredient complex with potent actives that go beyond the reach of traditional topical alone.
Works in 4 Unique Ways:
Exfoliates dead surface cells instantly (Glycolic Acid)
Hydrates and lightens pigment as it firms (Lactic Acid)
Penetrates to target tenure, pigment, acne, and wrinkles (Trichloroacetic Acid)
Suppresses pigment and reduces oil production (Mandelic Acid)
Schedule a consultation to learn more: https://skinwellness.com/make-an-appointment/.