Product of the Month: EltaMD UV Sport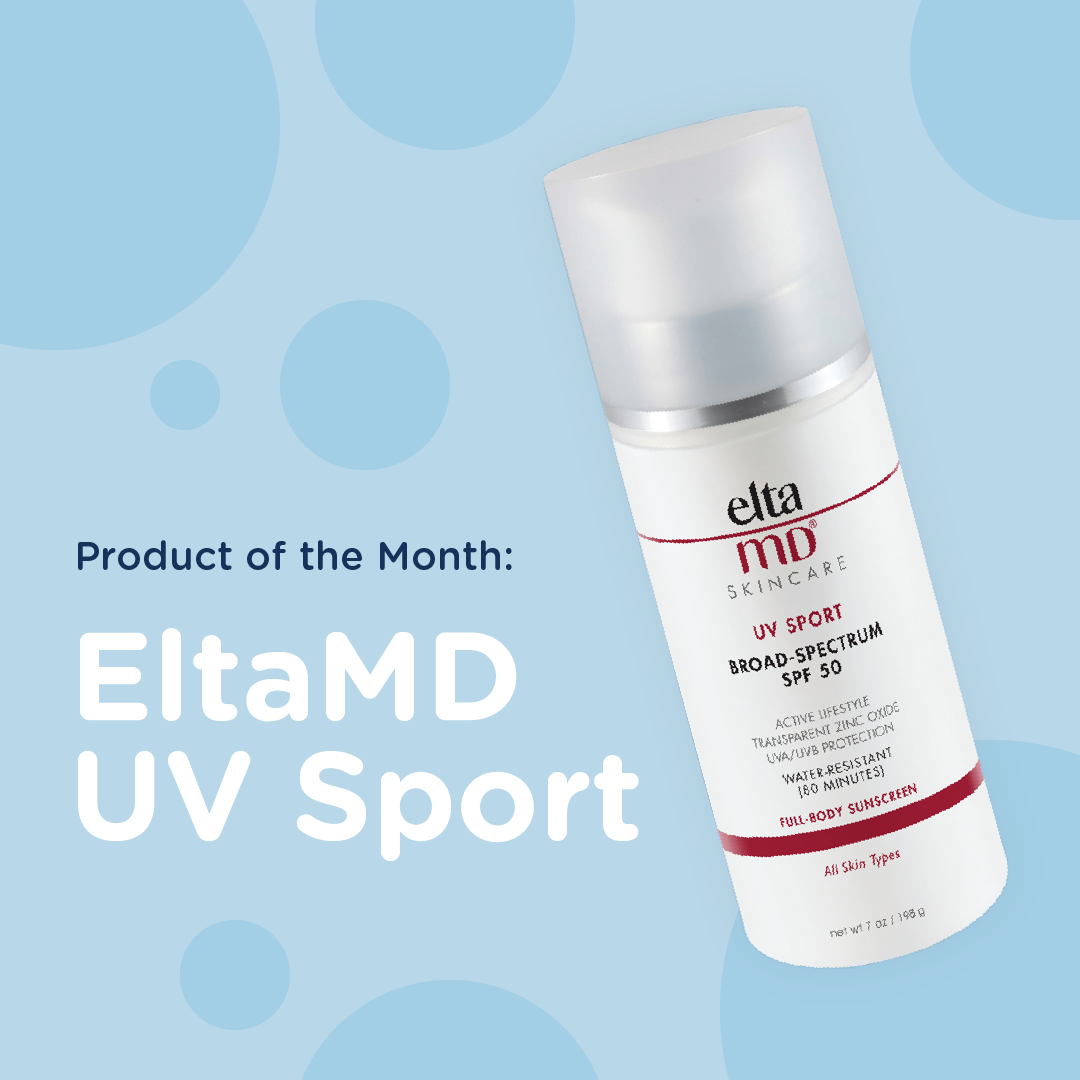 If you are considering a chemical peel, similar to our procedure of the month, it is important to use sunscreen consistently. Chemical peels are designed to remove dead skin cells to reveal the smoother, brighter skin beneath. As a result, they make your skin very sensitive to sun rays, so sunscreen and minimal sun exposure are extremely vital after a peel. Regardless of your treatment history, we do strongly recommend wearing sunscreen 365 days a year.
EltaMD offers many medical grade SPF protective options – UV Sport being one. Have your fun in the sun—but play it safe. This sunscreen is great for swimmers, skiers, runners, golfers and other athletes – or for those who just love to be outdoors! UV Sport is water-resistant so it won't rinse off in water or drip into your eyes and sting when you sweat.
Shop Now: https://skinwellness.com/product/elta-md-uv-sport-broad-spectrum-spf-50/.