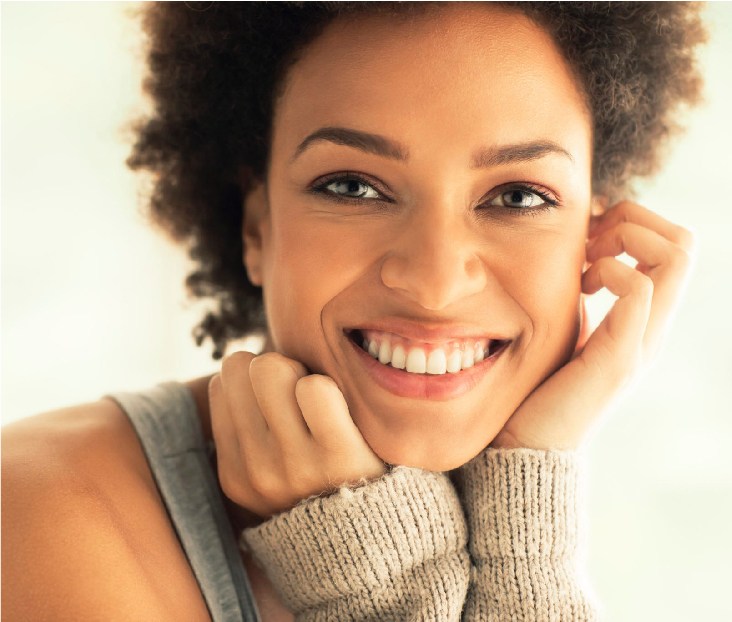 By: Dr. Corey Hartman, Skin Wellness Dermatology
If you suffer from dark spots or discoloration of the skin, I have some exciting news for you – there's a new breakthrough product that you're going to want to learn more about.  
I can hear some of you asking now – haven't we been able to treat skin discoloration for a while now? Yes, but the hallmark of that treatment has been hydroquinone, and for those that don't know much about hydroquinone, I'll give you a little background. 
Facing the past of hydroquinone – the old go-to treatment for skin discoloration
Hydroquinone has a somewhat scary past mainly for two reasons. The first being that some studies in lab rats have shown that when used orally in extremely high concentrations, hydroquinone may be cancer-causing. But let me stop right there and say we've been prescribing hydroquinone for years now, so obviously this has not been the case when used topically in the lower concentrations in which these formulas are typically prescribed. 
The second main reason it's gotten a bad name over the years is that it's long been associated with people trying to change their skin tone.
Yet another downfall is that while it is very potent, it doesn't go about lightening the skin in a very elegant way. You will see a lightening of dark spots, but you'll also get a white halo-type look around where the dark spot was, so you have to be really careful with it. 
Introducing the breakthrough treatment for discoloration
Thankfully, Cyspera has come to the rescue for those battling skin discoloration. Cyspera is a topical cream made from cysteamine hydrochloride (HCl) so it contains no hydroquinone.
It's the first treatment to come along in decades that can deliver a similar result as hydroquinone, yet has the ability to produce a more even tone, without the stigma or possible carcinogenesis. 
It's also unlike any of the newer agents for lightening that have come out recently like trenocinic acid. These and other natural products like kojic acid are good for maintenance once you get the discoloration under control, but they're not strong enough to lighten up the discoloration on their own. 
Cyspera for improving skin discoloration – the proof is in the results 
Cyspera has been a groundbreaker. I was an early adopter so I've been prescribing it for over a year now, and I've had a ton of patients on it at this point. I can honestly say that it really delivers on what it says it's going to do.
What can I say – it's exciting to have something new that actually works. And as you can imagine, my patients that suffer from skin discoloration are just as excited as I am!
Learn more about Cyspera for skin discoloration from Skin Wellness Dermatology in Birmingham, AL
At Skin Wellness Dermatology of Alabama, we offer cutting-edge skincare and dermatology services to our patients in the Greater Birmingham area, including Hoover and Homewood. At our offices in Birmingham & Chelsea, AL, our certified dermatologists are here to listen to your concerns and offer the individualized, high level of patient care you seek. We believe in making care accessible and affordable, and we will go out of our way to accommodate your visit. Give us a call today at 205-871-7332.