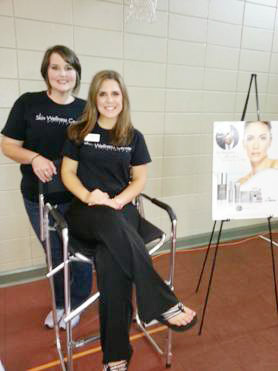 SWCA provided a Fish for a Critter game for the K-5 students. Each student received an SWCA Fun Mix Kit which included a mix of candy and product for their skin.
Additionally, Skin Wellness pampered the Mt. Laurel parents with complimentary hand chemical peels and hand massages.
Thank you Mt. Laurel Elementary for allowing SWCA to participate in your annual faire!