Procedure of the Month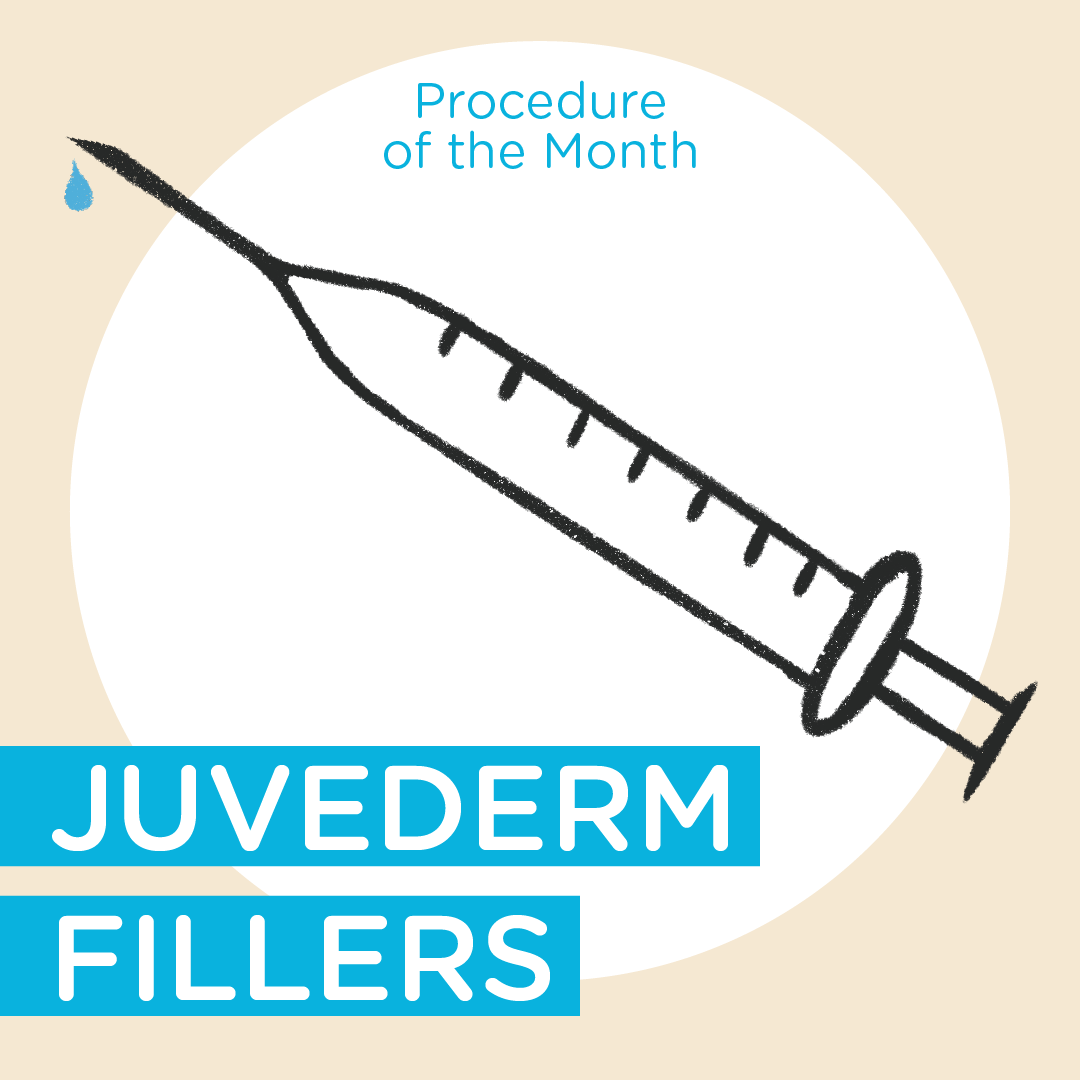 Our procedure of the month is Juvederm Filler.
What is Juvederm Filler?
Juvéderm – Juvéderm is often used to fill in the lines around the nasolabial fold, which are the parenthesis that run down the sides of the face from the nose to the corners of the mouth. While there are actually five different Juvéderm products, it can also help replace lost volume and smooth out wrinkles around the cheeks, temple, lips, and jawline. These results can be seen immediately, and one treatment will last about a year, thought if it's injected into an area where there's more movement, it might metabolize faster.
As for the downtime, I say three days just to be on the safe side, and this is just to let the redness fade and the swelling go down. Whether or not you have a lot of swelling really depends on what area we're treating since some areas tend to swell more than others. For example, the lips swell the most while under the eyes typically swells the least. Some patients may also have some bruising depending on the injector and the medications they're on, and that can take about a week to go away. There may also be some pain depending on how well you're prepped, and what your pain tolerance is like.
Juvéderm might be right for you if: you want to actually alter a feature of your face, like doing a non-surgical nose job, and like the fact that Juvéderm is a hyaluronic acid or HA filler, meaning it can be reverse with an enzyme if you don't like the results.
Schedule a consultation or visit our Open House to see if Juvederm Filler is right for you!