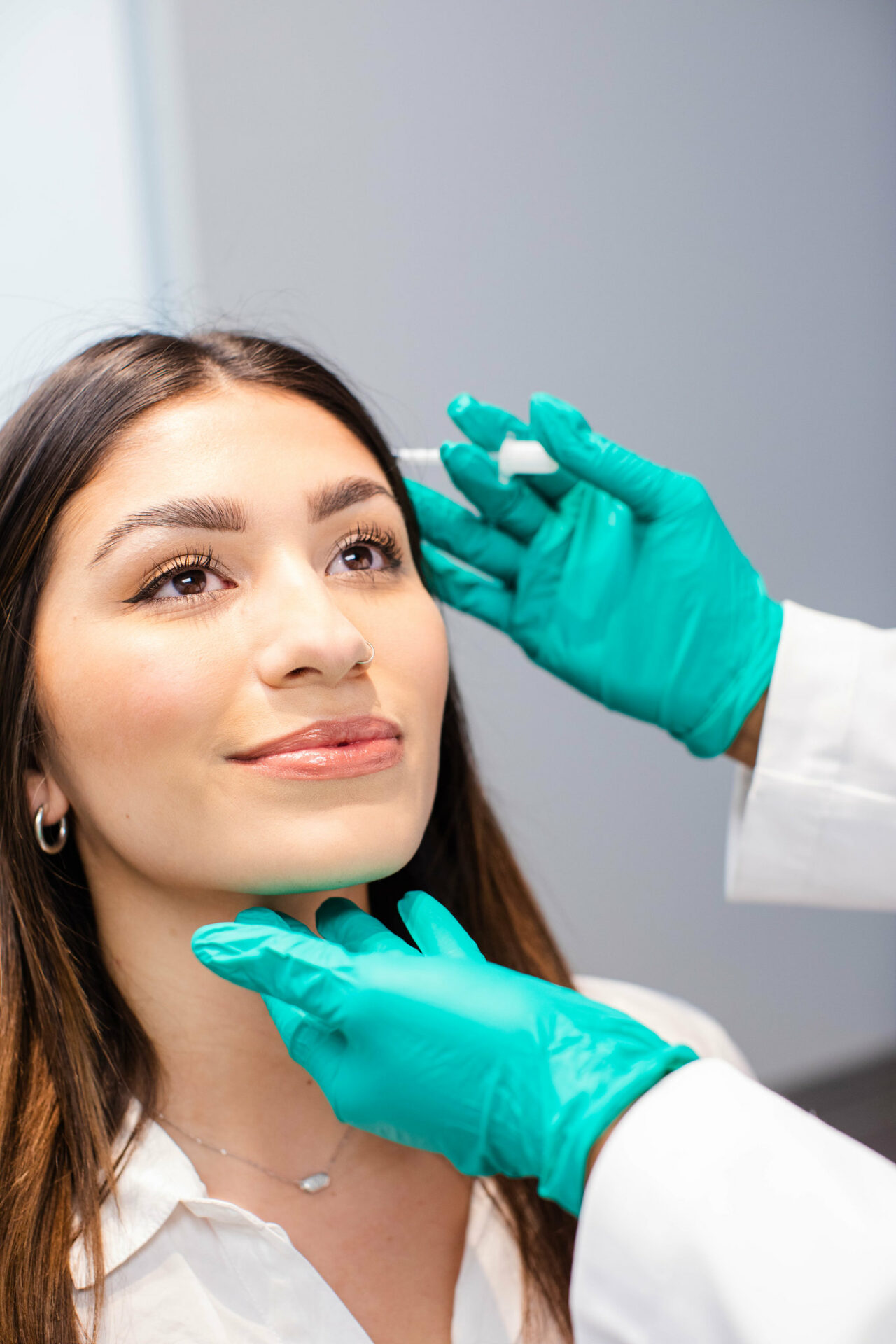 Cosmetic Dermatology
Dermatology as a medical specialty can be divided into two parts: medical and cosmetic dermatology. While medical dermatology focuses on issues that could damage the skin, nails and hair and may affect other areas, cosmetic dermatology focuses on skin health for aesthetic benefits.
Studies show that attractiveness is measured by facial symmetry, clear and even skin tone and a healthy glow. Once we have established a strong foundation and controlled skin conditions that can cause damage, its time to focus on treatments, products, and procedures to optimize your appearance. Our Board Certified Dermatologists are well equipped to evaluate your skin, assess your concerns and devise a long-term treatment plan to help your skin to shine. At Skin Wellness Dermatology, we stay on the cutting-edge of innovative treatments so that you have a wide variety of options to keep you looking and feeling your best. Together we can enhance your appearance while improving the overall health of your skin. We look forward to helping you achieve your skin care goals!
What Our Clients Are Saying:
LOVE LOVE LOVE Dr Hartman… Not your typical.. wait for an hour for a 10 minute visit. He cares and takes his time with you. He is simply awesome. See you next month.

Leah T.
It was a wonderful experience having great professionals do a great job on my face. Keep up with your GREAT work girls! Thank you!

Thomas K.
Dr. Hartman and staff were wonderful. My procedure turned out better than I could have ever imagined. They even called to check on me the next day. I will continue to spread the word about the office.

Elizabeth G.
In my teens I began having problems with my skin, as many people do. And after having my daughter I feared that she too would have to go through what I had. But after finding Dr. Hartman I no longer have concerns as to what the future holds for her skin. This doc is by far the best!!!

Kesha