Save the Date: Fall Open House 2023
August 1

-

September 21

Free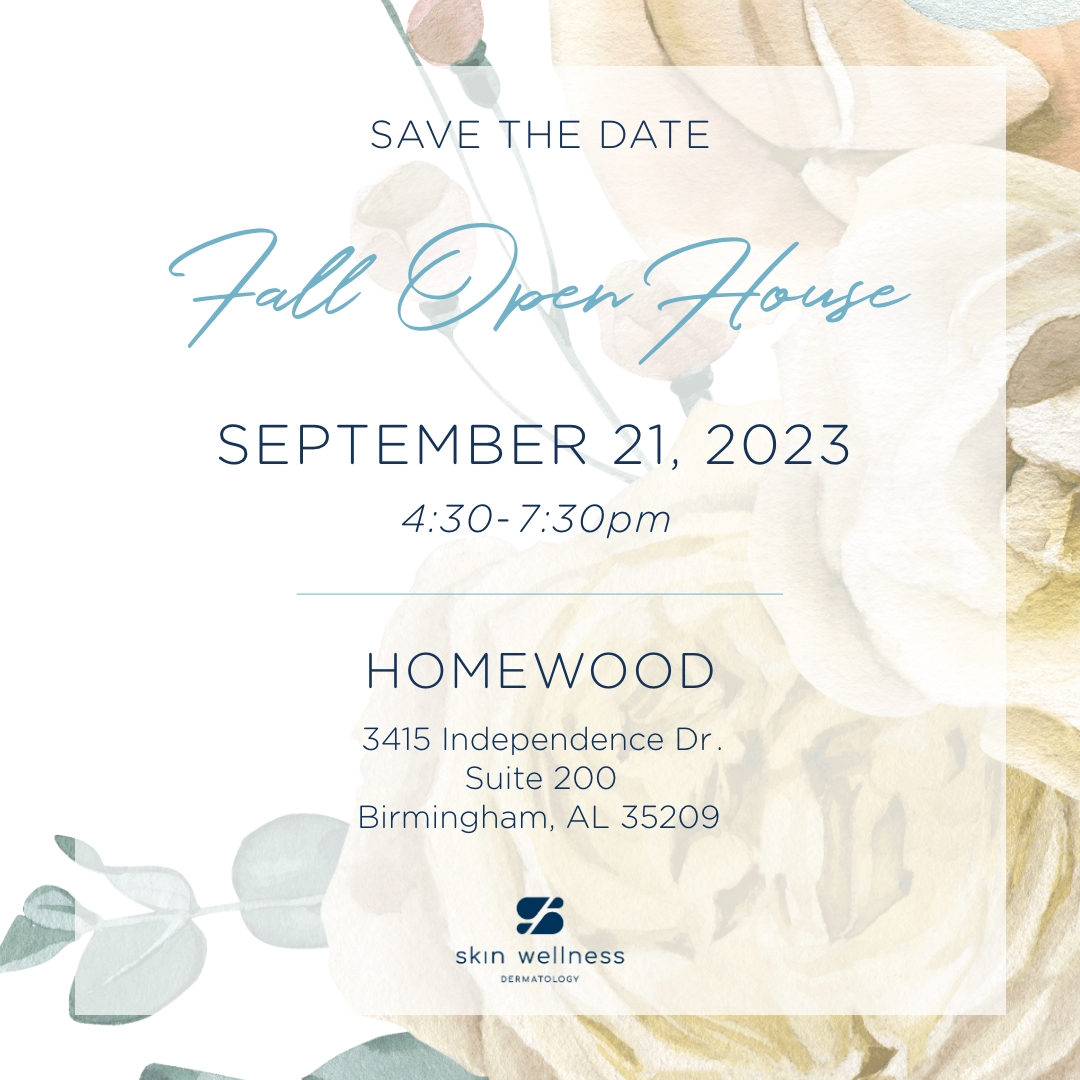 An All Access Pass to Personalized Skin Care ➡️ Skin Wellness Dermatology's Fall Open House Event
⠀⠀⠀⠀⠀⠀⠀⠀⠀
🗓September 21st | 4:30-7:30pm
📍Homewood, AL
⠀⠀⠀⠀⠀⠀⠀⠀⠀
We are so excited to throw our 14th annual Fall Open House in Homewood this September! Guests can receive expert skincare education, enjoy refreshments, experience fun-filled entertainment, discover exclusive savings, and more.
⠀⠀⠀⠀⠀⠀⠀⠀⠀
This September is the perfect time to treat yourself or a loved one. Skin Wellness is offering savings on (almost) ALL products + procedures. From Botox® to Laser Therapy, a variety of services are available to treat a range of skin concerns.
⠀⠀⠀⠀⠀⠀⠀⠀⠀
Our team can create a personalized treatment plan combining advanced techniques and cutting-edge technologies to achieve a balance between aesthetic and medical dermatology. Take advantage of the discounted treatments and premium skincare products for a refreshed and rejuvenated fall season.
RSVP below!
Fall Open House RSVP
Join us for our annual Fall Open House on September 21st at our Homewood location from 4:30-7:30pm.