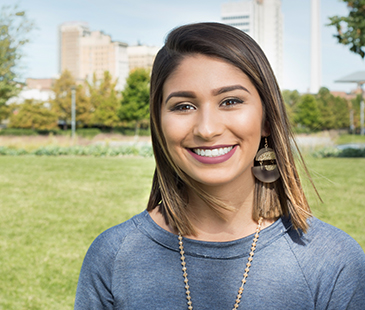 As we come barrelling into the New Year, many of us are setting goals to become even better versions of ourselves in 2019. Along with resolutions to eat healthier and exercise more, we all want to make sure we're pampering our skin to keep that youthful, glowing appearance as long as we can make it happen!
7 Essential Products for a Healthy Skincare Regimen
Youthful skin starts with a good skincare routine, and below are some of the best products you should be incorporating into your routine each day:
Cleanser.

The most important step in any skincare routine is to wash your face every day with a gentle

cleanser

to remove all the dirt, sweat, and makeup that could lead to acne and other problems.
Exfoliant.

Depending on your skin type, it's best to

exfoliate

anywhere from one to three times a week. From removing dead skin cells to improving complexion, exfoliants offer a range of benefits that ultimately lead to refreshed, rejuvenated (and younger-looking) skin.
Toner.

After cleansing and exfoliating, a

toner

is going to help restore your skin's natural pH balance. It also acts as a layer of protection, helping to shield your skin from environmental contaminants.
Antioxidant Serum.  

It's no secret that pollution and other lifestyle factors generate damaging free radicals that prematurely age skin. Fortunately, that's where a good

antioxidant serum

can be extremely beneficial in neutralizing these free radicals and restore your youthful glow.
Eye Cream.

As we age, we all start to notice more fine lines, dark circles, and puffiness around the eyes (ugh), and an

eye repair cream

can do wonders for reducing these irritating signs of aging.
Moisturizer.

Since dehydrated skin can result in a range of unwanted effects like excess oil production and flaky skin,

moisturizer

is a must-have in any good skincare routine. Especially during the wintertime, moisturization is key to healthy, bright skin.



Sunscreen.

Keeping youthful skin for as long as possible begins with

sunscreen

and preventing sun damage. You can often find a moisturizer with an SPF to reduce the number of products you apply each morning.
If you're ready for a brighter face and a more youthful glow 2019, simply incorporating these essentials products is going to do wonders for keeping your skin healthy all year round.
Of course, if you need help choosing the right products for your skin type, it's always a good idea to consult your dermatologist (hopefully US!) who can recommend the ones that will give you the results you desire.
Learn More About a Healthy Skincare Routine at Skin Wellness Center of Alabama in Birmingham Today.
At Skin Wellness Center of Alabama, we offer cutting-edge skin care and dermatology services to our patients in the Greater Birmingham area, including Hoover and Homewood. At our offices in Birmingham & Chelsea, AL, our certified dermatologists are here to listen to your concerns and offer the individualized, high level of patient care you seek. We believe in making care