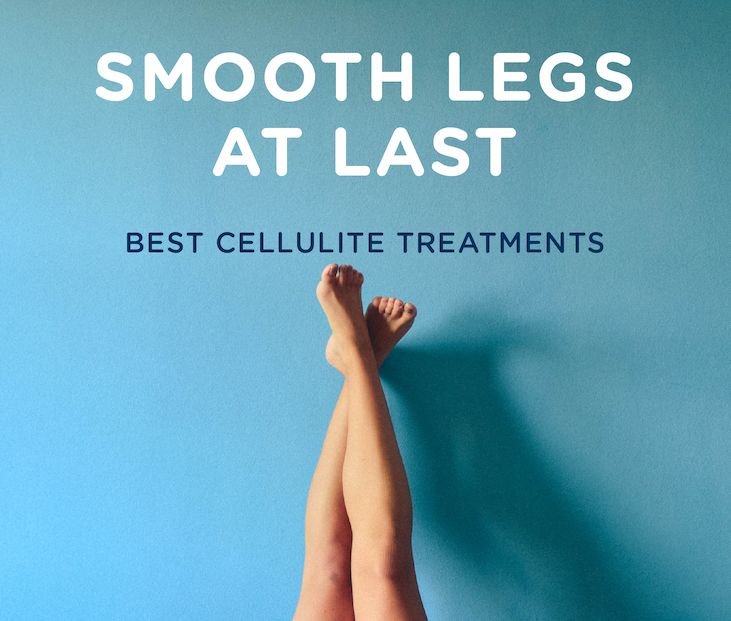 By Dr. Corey Hartman
Unfortunately, cellulite needs no introduction. Long the bane of legs, thighs, buttocks, and stomachs, cellulite has compelled mankind to rethink beach trips, question dress choices, and purchase any number of "miracle creams" that don't seem to do a thing. But cellulite doesn't have to be the bogeyman of vacations or trips to the department store. These days, cosmetic technology can treat cellulite like never before.
At Skin Wellness Dermatology in Birmingham, AL, and Chelsea, AL, you'll find several cellulite solutions that can help you achieve the smoother legs, thighs, buttocks, and stomach of your dreams. But what is cellulite? What are the best ways to treat it?
What is Cellulite?
Cellulite is made up of unwanted, lumpy fatty deposits beneath the skin. As we age, lifestyle choices, genetics, body fat percentage, and even the thickness of our skin can contribute to the development of cellulite. Localized concentrations of fat develop and press against the skin in a dimpling pattern. Though physically harmless, the appearance of cellulite can be damaging to our confidence and our sense of self—to say nothing of our wardrobes!
Best Treatments for Cellulite
Thankfully, recent advancements in cosmetic technology can help us manage the presence and appearance of cellulite. These are just a few of the most popular and effective methods for tackling the specter of cellulite.
CoolSculpting
Fat has a higher freezing point than surrounding tissues—a critical detail in the fight against cellulite. CoolSculpting works by freezing diet- and exercise-resistant fat deposits beneath the skin while leaving the skin itself (and everything else nearby) unharmed.
Once frozen, fat cells slowly die. Then, the body processes the fat out and away, discarding it through natural daily functions. What remains is a more sculpted and toned area of the body complete with smoother skin and less cellulite. Best of all, CoolSculpting can be used on nearly every part of the body, making it the ideal choice for addressing cellulite wherever it occurs.
CoolSculpting requires little to no downtime and the results are noticeable quickly. Your body will need some time to process the dead fat cells, though the best results are usually evident in roughly 2 months.
Profound RF®
Radiofrequency (RF) waves are one of the most powerful tools in cosmetic dermatology's toolbox. Already used to great effect in treating fine lines, wrinkles, hyperpigmentation, and a host of other skin issues, the Profound RF® treatment is one of the first uses of the technology to address cellulite specifically.
During the procedure, a handheld device is used to deliver energized radiofrequency waves into and beneath the skin. These waves heat up the skin and fatty tissues, simultaneously stimulating the production of helpful, natural agents (elastin, collagen, hyaluronic acid) and dissolving fatty deposits. What results is smoother, firmer skin with less dimpled fat underneath—a win/win all around.
The Profound RF® procedure is safe, non-surgical, minimally-invasive, and requires (at most) a few days of relative downtime for swelling and redness at the treatment area to fade. Most patients are back to work in no time. Patients often see great progress with only one treatment. The best results may require multiple treatments or 6-9 months to fully materialize.
More Treatments at Skin Wellness
Cellulite may be physically harmless, but the mental effects can make us desperate. If it's time to stop hiding your legs, time to put on your favorite dress again, or just time to take charge over the things that cause you grief, there's an option for you at Skin Wellness today! You don't have to put up with cellulite anymore with CoolSculpting, Profound RF®, and Skin Wellness Dermatology on your side!
Put your cellulite on notice by scheduling an appointment today!
You don't have to go through the same cellulite crisis next beach season. By scheduling a CoolSculpting or Profound RF® appointment today, you're investing in the bikini, little black dress, and elegant party of tomorrow. Cellulite doesn't have to be a given in life. You can take the power back by visiting Skin Wellness Dermatology of Alabama online, or calling us at 205-871-7332.