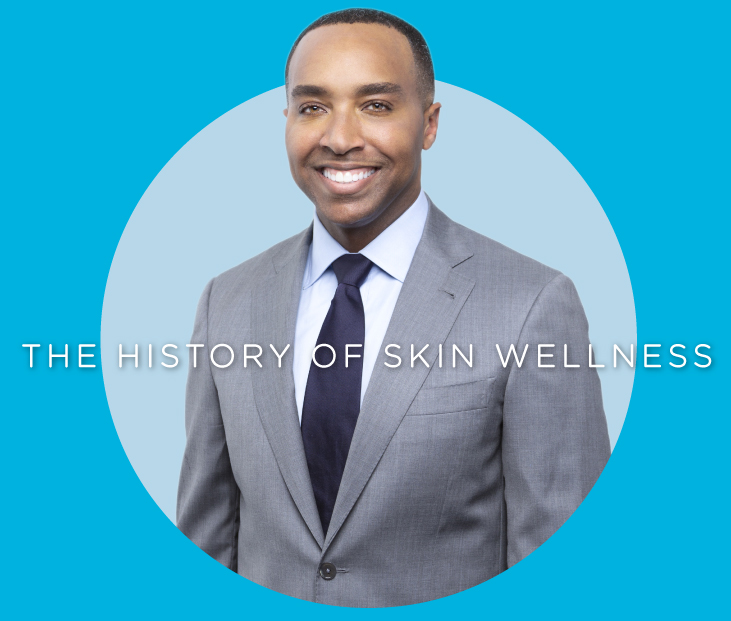 By: Dr. Corey Hartman, Skin Wellness Dermatology
I tell the story all the time of how I came to open my own practice. Patients seem to be curious of how I got to where I am and what motivated me to become a dermatologist. That's why I'm going to share my story with you today. 
It seems over the years, there's really never been a dull moment. It's been a journey full of growth, both within my own professional career and in my practice, and I've genuinely loved every minute of it. 
Truth be told, ever since I was about thirteen years old, I dreamed of becoming a physician. 
What made me aspire to be a physician was the fact that Louisiana's best dermatologist lived right down the street from me while I was growing up. I always looked up to him and wanted to follow in his professional footsteps. 
As soon as I graduated from Emory University, I went to medical school in Nashville, Tennessee. During this time, I realized that every specialty was compared to dermatology. I would go through my med classes, check them off the list, and eventually, I was matched to a post-graduate training position in dermatology – so derm it was. 
Though I knew I wanted to do dermatology, I didn't really know how I wanted to structure my career. 
I wanted to do private practice, but coming out of the university, I didn't really know where I wanted to go, partly because that was the year Katrina hit my hometown of New Orleans. I could have gone back, but at the same time, my wife would've been subjected to taking additional tests as an Orthodontist that she wouldn't have to do otherwise. So New Orleans was off the list.
We also considered Atlanta, but it was just too saturated so I stayed on the faculty for about a year to give myself some time to figure it out. But of course, academics comes with all types of personalities and politics so I decided that wasn't going to be for me for very long. 
I wanted to know more about the business-side of dermatology so I joined a multispecialty group where I learned all about business – for better or worse. 
At this practice, along with learning about billing and other business matters, I also learned that I didn't like the lack of control I had over my career. I wanted to have more input on procedure selection, devices, and other things that were important to the practice. And that's exactly what made me say, "Okay, this is my time." 
I went out on my own and founded my own practice, Skin Wellness Dermatology, in 2009.
In the beginning, it was just me and four employees, and we leased a 2,000 sq. ft. building from doctor Joe LaRussa, an allergist in Homewood. We hired a nurse practitioner in 2011, and then we brought on a Physician's Assistant. Believe it or not, we outgrew that space in about four years. 
We moved into a new 5,000 sq. ft. building in 2012, and that very next year in 2013, we hired a physician, and three years later, we decided to bring on another physician. 
That's when my practice really started to change – it went from mostly medical to a lot of procedures. For this reason, we needed a different flow, we needed a different setup and more space to accommodate the three estheticians we now had, plus the physicians who had different focuses of practice.
So now I'm excited to announce that we are moving into a 10,000 sq. ft. space! 
Our new space is on the main drag in Homewood between the two hospitals where a lot of medical practices are, so we'll be among good company. We'll have seven thousand extra square feet that's currently leased to other people, but we can move into it if we need, so we don't have to move anymore! 
So much has happened since I opened the practice just 11 years ago. We've of course acquired many devices, brought on many new faces, started offering many new cutting-edge procedures, and we have a whole product store. In the new space, we'll have a whole retail area, two different entrances, one for the cosmetic patients and one for the more medical patients, and even space for one more doctor.
It's exciting; in our new space, we'll have even more possibilities than we have now. 
We'll be announcing our official moving date within a month or so, so be on the lookout! We can't wait to serve you at our new, larger, state-of-the-art location!
Learn more about the history of Skin Wellness Dermatology in Birmingham, AL
At Skin Wellness Dermatology, we offer cutting-edge skin care and dermatology services to our patients in the Greater Birmingham area, including Hoover and Homewood. At our offices in Birmingham & Chelsea, AL, our certified dermatologists are here to listen to your concerns and offer the individualized, high level of patient care you seek. We believe in making care accessible and affordable, and we will go out of our way to accommodate your visit. Give us a call today at 205-871-7332