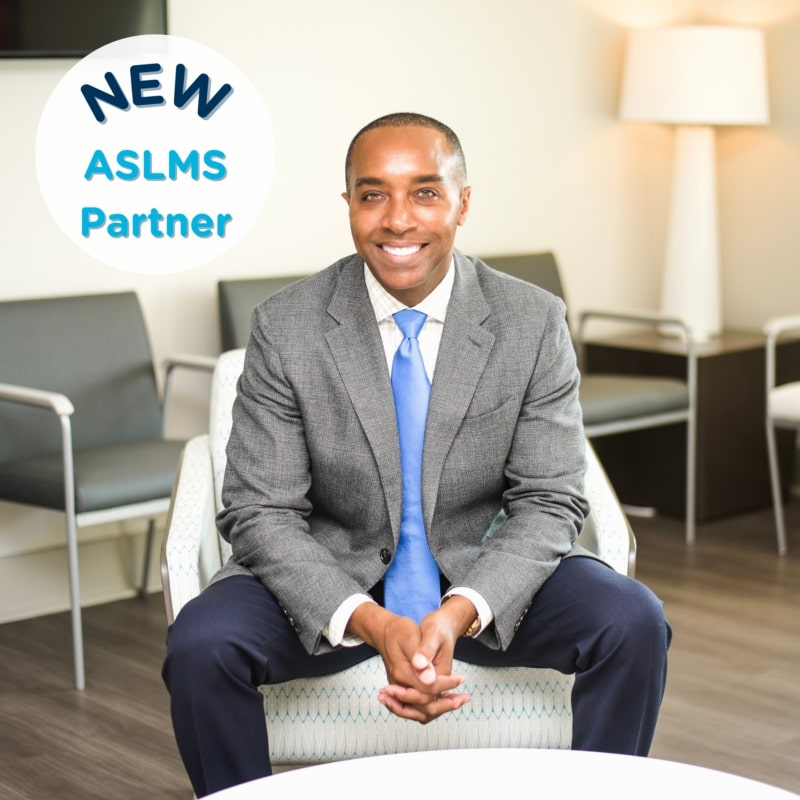 We are so proud to announce that Skin Wellness's founder Dr. Hartman has become a member of the American Society for Laser Medicine and Surgery (ASLMS). ASLMS is a leading organization dedicated to the advancement of laser technology in the field of medicine.
ASLMS has played a pivotal role in fostering collaboration among medical professionals, researchers, and industry leaders to promote the safe and effective use of lasers in various medical specialties. In this blog, Skin Wellness will delve into the history and purpose of this organization and what it means for Dr. Hartman to become a member.
What is the American Society for Laser Medicine and Surgery?
ASLMS is globally the largest professional organization that is committed to advancing research, education, and maintaining high standards of clinical care in the area of medical laser and energy-based applications.
The ASLMS serves as a platform where scientific information can be shared and discussed. It plays an active role in disseminating the newest advancements in laser and energy-based research to investigators, regulatory agencies, and the public.
The History and Mission of ASLMS
ASLMS was established in 1980 by Dr. Leon Goldman and Dr. Ellet Drake with the aim of promoting research, education, and clinical application of lasers in medicine and surgery. Over the years, the society has grown to become the premier organization for laser medicine, attracting members from diverse medical disciplines.
ASLMS has been at the forefront of pioneering advancements in laser technology, shaping the future of medicine. Through its research grants, educational programs, and annual conferences, ASLMS strives to enhance the understanding and utilization of lasers in medicine. With its rich history and mission, ASLMS continues to drive innovations in laser technology that have revolutionized the practice of medicine.
What Does a Membership Mean?
An ASLMS membership provides medical professionals access to a wealth of resources and opportunities for professional growth. Members gain access to cutting-edge research, educational materials, and clinical guidelines related to laser medicine. ASLMS organizes annual conferences, workshops, and webinars where members can learn from experts in the field and stay up-to-date with the latest advancements in laser technology.
Membership also offers networking opportunities, allowing professionals to connect with peers, industry leaders, and potential collaborators. ASLMS membership is open to medical professionals, researchers, students, and industry professionals who share a passion for laser medicine.
What is the New Beginnings Laser Tattoo Removal Program?
In addition to its focus on research and education, ASLMS is committed to making a positive impact through humanitarian initiatives. The society recognizes the potential of laser technology to improve the lives of those that have been impacted by sex trafficking. Many of these victims are branded with permanent tattoos that serve as daily reminders of their trauma. By partnering with National Trafficking Sheltered Alliance, ASLMS can offer free tattoo removal to survivors, giving them renewed ownership of their bodies.
The Future of Laser Dermatology Looks Bright
The American Society for Laser Medicine and Surgery (ASLMS) has been at the forefront of pioneering advancements in laser technology. Through its commitment to research, education, and collaboration, ASLMS has played a pivotal role in shaping the field of laser medicine. The use of lasers in surgery and medicine has revolutionized the way medical procedures are performed, offering numerous benefits for both patients and medical professionals. We at Skin Wellness are so proud of Dr. Hartman for becoming a member of this groundbreaking and admirable organization.
Premier Laser Dermatology At Skin Wellness.
At Skin Wellness, we offer state-of-the-art laser dermatology services for both cosmetic and medical needs. Our expert staff is dedicated to helping you achieve healthy and beautiful skin with safe and effective laser technology. We have the knowledge and experience to create a customized treatment plan for your dermatology goals. Whether medical or cosmetic, we're eager to help find the perfect solution for your needs. Discover your best skin by contacting Skin Wellness online or by calling 205-839-7043.