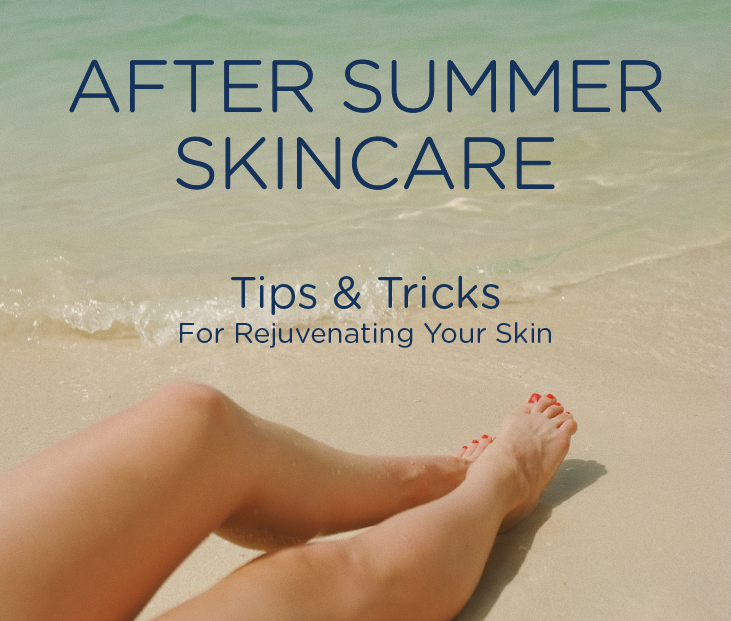 By Dr. Corey Hartman
Summer is a time for getting outdoors in the sun to go hiking, head to the beach, go cycling, or just relax and work on your tan. But as the summer comes to an end and we move into fall and winter, it's time to start thinking about skincare.
The hot weather can cause a lot of damage to your skin, leaving you with hyperpigmentation, sunburn, and the appearance of fine lines and wrinkles. Now that the summer is over, how can you repair the damage and improve your overall skin health for the whole year?
Follow these simple tips to protect and improve your skin all year round.
Get A Chemical Peel
Managing the effects of sun damage should be your first priority. Chemical peels can help mitigate the appearance of hyperpigmentation and fine lines and wrinkles. They also encourage collagen production, brighten dull skin, and close open pores. You can get a chemical peel at many different dermatologists' offices or spas that offer professional skincare treatments.
Exfoliate Well
In order to get rid of dead skin, you need to exfoliate at least a couple of times a week. The American Academy Of Dermatology explains that daily exfoliation can help clear clogged pores and prevent acne breakouts, while weekly exfoliating helps remove the topmost layer of dead skin. Use an exfoliator that is right for your skin type and gently rub the product onto your face for a minute or two, then rinse with lukewarm water. CeraVe Lotion is a great product that contains salicylic acid and lactic acid to gently remove dead skin cells and reveal the healthy skin underneath.
Moisturize Daily
When you're done showering, use a gentle moisturizer that will help your skin retain hydration and prevent dryness. You can also apply a couple of drops of oil like almond or coconut to lock in moisture and brighten up the color of your face. The transition from hot to cold weather can dry your skin out, and the damage from the sun can cause dryness too. Using a good quality moisturizer like SkinCeuticals Daily Moisture will help to keep your skin soft and supple.
Encourage Collagen Production
Collagen is important because it helps to plump skin and give it a firm appearance. As you age, your skin stops producing collagen at the same rate or in the same way, and this is why you develop wrinkles. Encouraging collagen production will help to repair your skin and reduce the signs of aging. Microneedling treatments are an excellent way to boost collagen production and improve your skin health. You can also use skin products like moisturizers and night creams designed to encourage collagen production.
Skincare Doesn't End With Summer
As the summer comes to a close, it's more important than ever to look after your skin. Try out these amazing tips from now until the start of next summer and your skin will be in perfect condition, just in time for your next sunbathing session!
Keep your glow all year long with Skin Wellness Dermatology!
Summer may be an ideal time to tan, but that extra sunlight can leave your skin mottled, damaged, spotted, and in otherwise poor condition. Now that summer is over, it may be time to invest in some rejuvenating treatments, products, and care. To learn more about how to take care of your skin beyond summer, visit Skin Wellness Dermatology of Alabama online, or call us today at 205-871-7332!