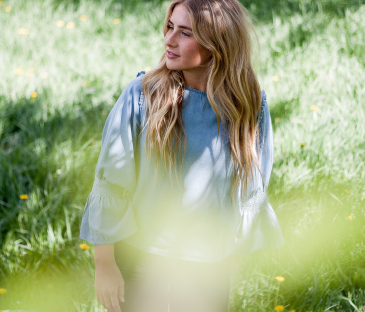 By: Dr. Corey Hartman, Skin Wellness Dermatology
Stretch marks are extremely common and can occur anytime in a person's life from when they're younger going through normal growth and development, to when they're older and gain or lose weight quickly. Of course, one of the most common times women tend to get them is during pregnancy.
As a form of atrophic scars, they can appear anytime the skin expands, and its underlying structure is damaged. As a dermatologist, I've found that many of my patients find them to be extremely bothersome, often having false hope of getting rid of them with oils and lotions that may help the skin stretch more gently at best.
Fortunately, there are a variety of treatment options available that can greatly reduce the appearance of stretch marks, helping you get rid of them once and for all.
What are proven ways to get rid of or fade stretch marks?
Despite your best efforts to prevent stretch marks, they may still show up as your skin stretches and changes with age and weight gain. Fortunately, there are proven stretch mark removal techniques within reach.
At Skin Wellness Dermatology of Alabama in Birmingham, we have a few ways we go about reducing the appearance of stretch marks.  Depending on the person's skin tone and severity of the stretch marks, we may try a retinol cream first, as it's a cheaper and easier option. From there, we'll move on to mechanical treatments like microneedling and laser. Other times, we may combine treatments from the beginning.

Retinol Creams for Minimizing the Appearance of Stretch Marks
As far as creams go, Retin-A, or tretinoin, is backed by research and has been shown to make a big impact on the appearance of stretch marks. While Retin-A can also be beneficial for acne control and scarring, it works on treating stretch marks by producing collagen and allowing it to come to the skin's surface.
Our Body Renewal Treatment is a lotion that tightens, smooths, and nourishes the skin. This not only improves skin texture and reduces the likelihood you will develop stretch marks, but also helps to reduce the appearance of any existing stretch marks.  This is a great option for the following:
Existing stretch mark scarring (not wide stretch marks, discolored stretch marks, or very red stretch marks)

Pregnancy stretch marks

Stretch mark prevention
Ingredients in this popular lotion for stretch marks include All-trans-Retinol, Hyaluronic Acid, Ceramides, Antioxidants, Leontopodium, and Caffeine USP.
While this cream may work for most stretch marks, there are other stretch marks that are beyond this type of treatment. If the stretch marks are very wide or discolored with lots of red pigmentation, creams such as these are going to do very little for diminishing their appearance, and that's when we move on to microneedling and/or laser treatment.
Want to get rid of stretch marks but not sure where to start?  The cosmetic dermatology landscape can be more than a little intimidating. A cosmetic consultation allows you to ask any questions you may have about which stretch mark creams or treatments will best suit your needs! Call 205.871.7332 to schedule your consult today.

Microneedling for Stretch Mark Removal
Microneedling is a treatment used to stimulate collagen production on the top layer of the skin. Treatment involves using a pen that has as many as 20 vibrating tiny needles, hence microneedles, it creates micro-injuries that increase the number of fibroblasts, resulting in the skin creating new collagen.
Each patient needs a series of treatments and depending on their ability to tolerate the procedure, we'll do about six treatments a month. Since it can be somewhat uncomfortable for those with sensitive skin, we'll typically numb the patient during the procedure, but there is very little, if any, downtime.
While microneedling is valuable and effective, it's safest when done by a trained professional such as a board-certified dermatologist. To learn more about the microneedling procedures offered by Skin Wellness Dermatology, please call our office at 205.871.7332.
Getting Rid of Stretch Marks with the Fraxel Laser Treatments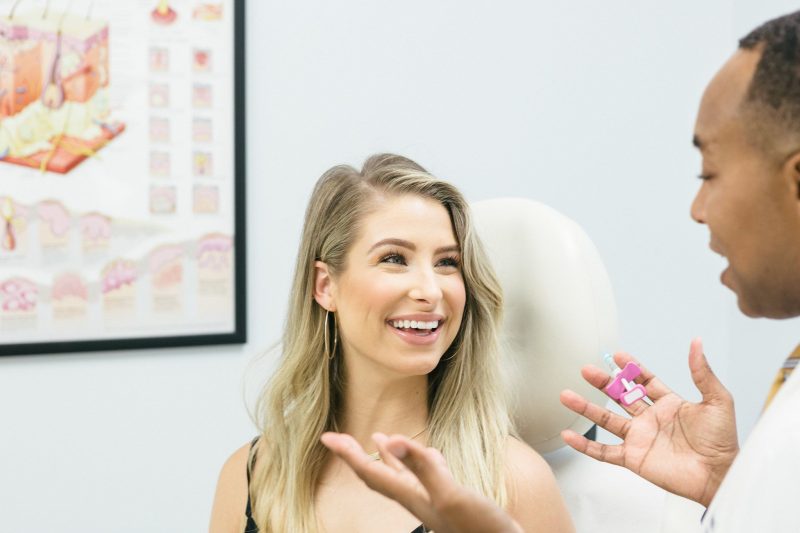 Fraxel is a resurfacing laser, and it's the only FDA treatment cleared to treat stretch marks. It's also the best and most effective treatment out there. While penetrating the top layer of the skin, the Fraxel laser delivers heat that stimulates collagen growth while resurfacing the top skin layer to help stretch marks fade.
Our Fraxel® Dual system gives patients an advantage when correcting skin conditions such as stretch marks and scarring. This device combines the 1550nm laser of the Fraxel® restore with the 1927nm laser. This combination of wavelengths leads to a number of benefits, including:
Fewer treatment sessions to accomplish optimal results.

Faster treatment sessions without affecting results.

Greater comfort through the integration of the Zimmer Cooling Device, which delivers cold air to the skin throughout treatment.
Like microneedling, there's not really any downtime, though it does tend to cause more swelling. When it comes to the number of sessions, you'll still need a series of treatments, but not as many as microneedling.
Stretch marks may occur for several reasons, but they do not have to create embarrassment for you. Contact Skin Wellness Dermatology to discover freedom from stretch marks and other skin concerns with Fraxel® DUAL laser resurfacing.
Visit Us in Birmingham, AL Today for Proven Stretch Mark Removal Treatments
If you're tired of covering up your stretch marks, don't wait another day. Contact the team at Skin Wellness Dermatology of Alabama to set up a consultation. One of our doctors will be happy to meet with you to discuss available treatment options.
Whether it's creams, microneedling, or laser treatment, we'll find what's going to work best for you and help you get rid of those stretch marks once and for all.